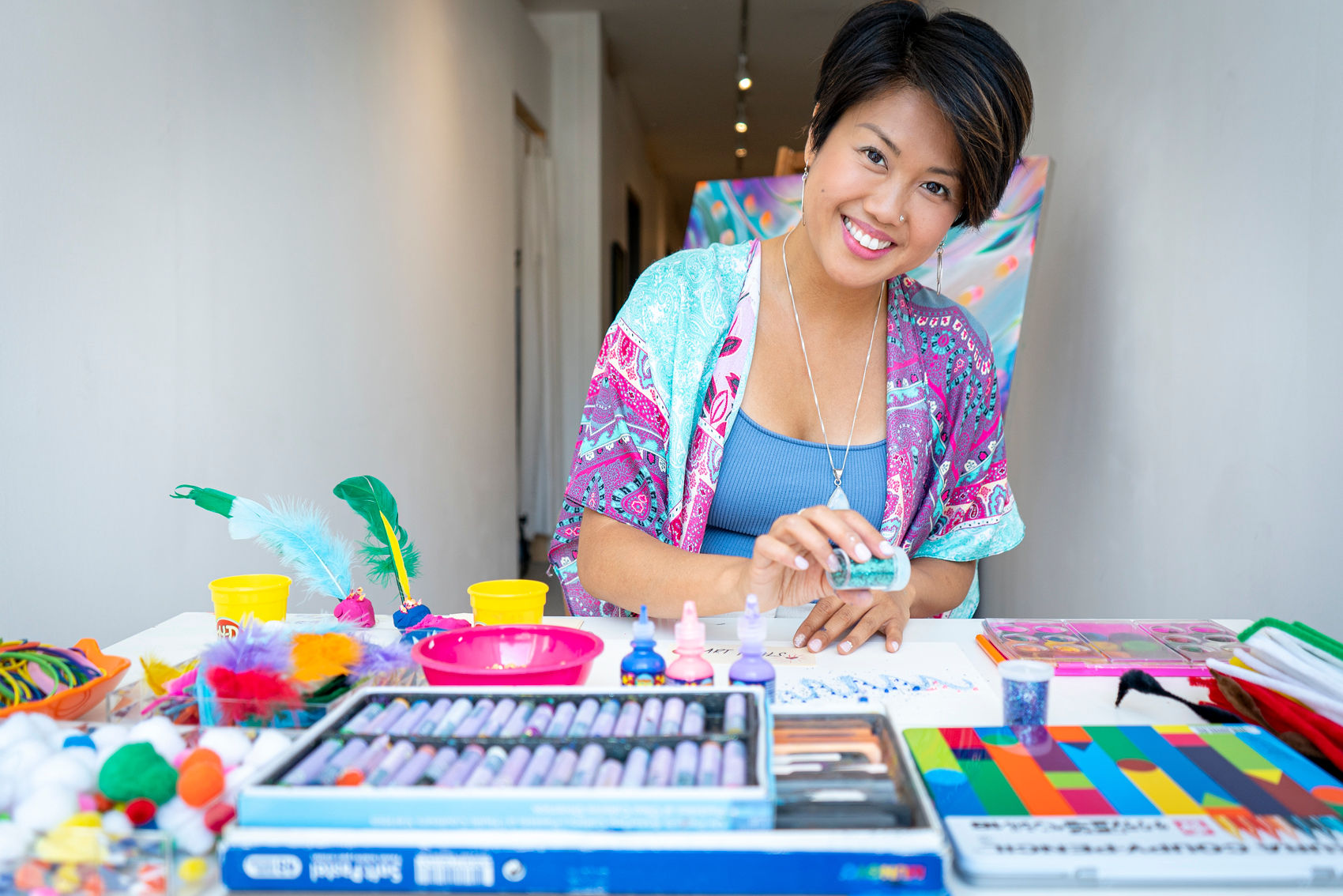 Art therapy unites talk based therapy and expressive art making as a tool for healing. The creative process can help you gain insight for your life and create change. It is embedded in the belief of free self expression and not technical art skills. No art is experience is required.
MY APPROACH
I provide you with a safe, confidential and compassionate space to explore whatever may be happening for you at the moment. It is NOT my job to interpret your art, but observe, ask questions, listen and reflect. There is no judgement and no right or wrong way to create anything. It is about focusing on the process and not creating a masterpiece. Every session can look very different depending on how you're feeling that day or what your intention is. Sometimes I will provide you with an art directive, other times you will have open studio time. Either way, we will always leave time in at the end of the session to reflect back on the process and explore your artwork. I am right there with you from the beginning to the end guiding you on your creative healing journey.
• Permission to reflect, explore and address your feelings in a safe and supported environment
• Gain deeper and clearer understanding into your self and psyche
• Space to discover emotions that may be difficult to express through words
• Developing a new self-care tool and creative practice
• A chance to practice your creativity and evolve your self expression
• Experience to connect back to our inner child and give ourselves permission to play
• Practice vulnerability through creative expression and talk therapy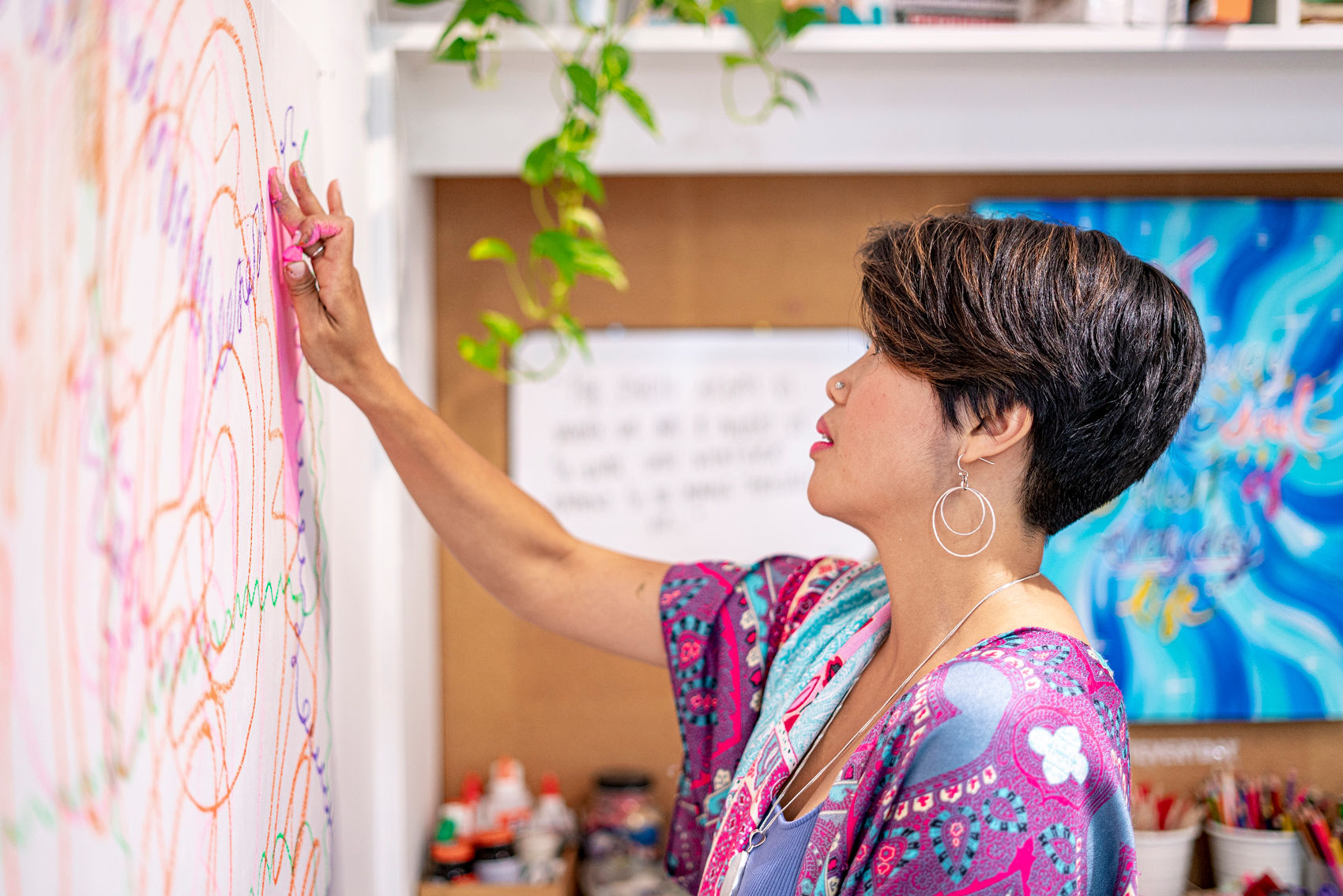 • emotional stress, anxiety & depression
• self care & life balance
• life transitions (health, career, home, end of relationships)
• life purpose, discovery & spirituality
• creative blocks (artists, facilitators, writers, entrepreneurs)
• living with illness and life after (cancer survivors, stroke survivors, etc.)
• identity and belonging (multiculturalism, immigration)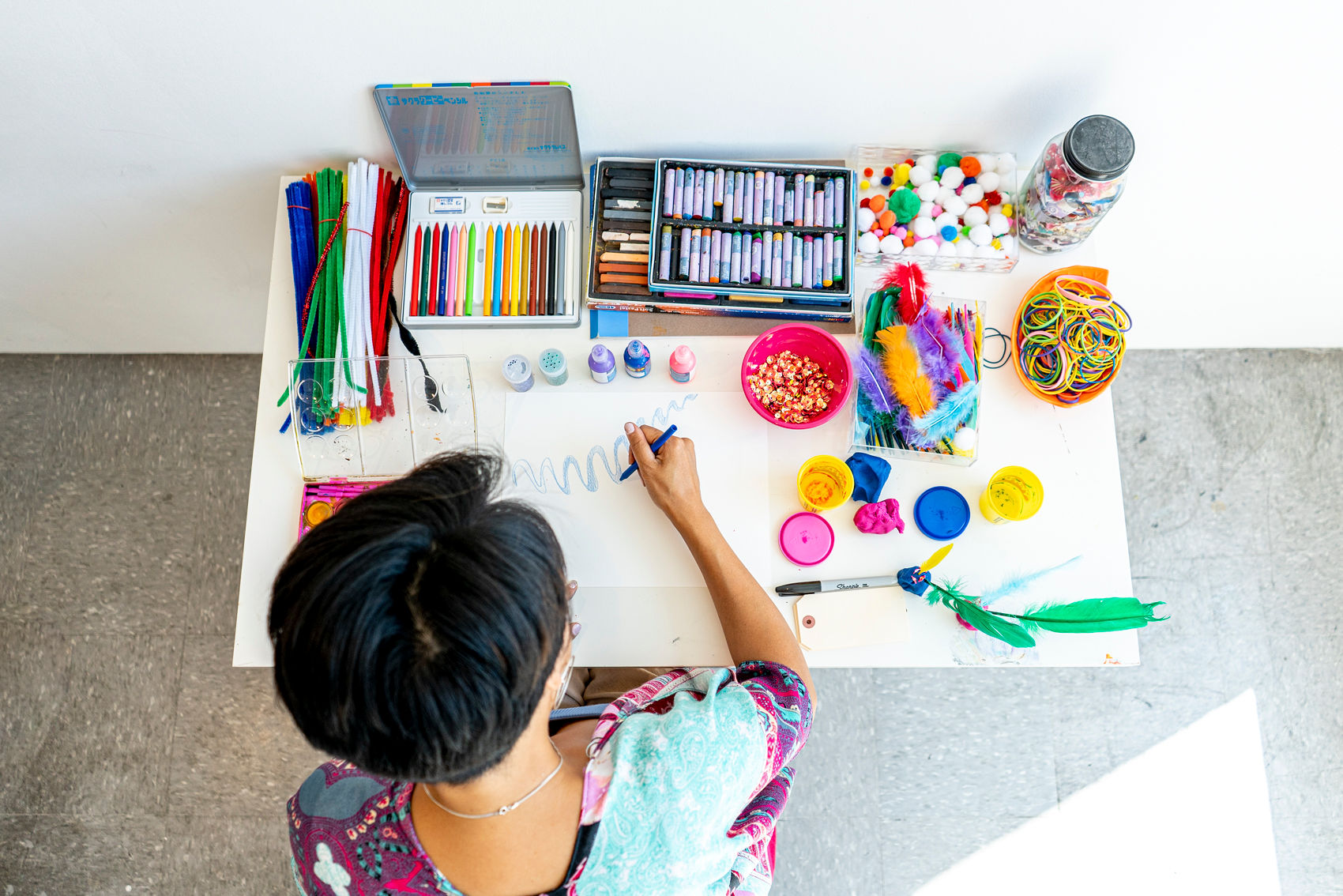 All materials are provided.
•1 hour session / $100
•1.5 hour session / $125